How Can We Help You?
First, tell us who you are:
E Source is the only research firm focusing on how consumers use energy and how utilities can best serve them.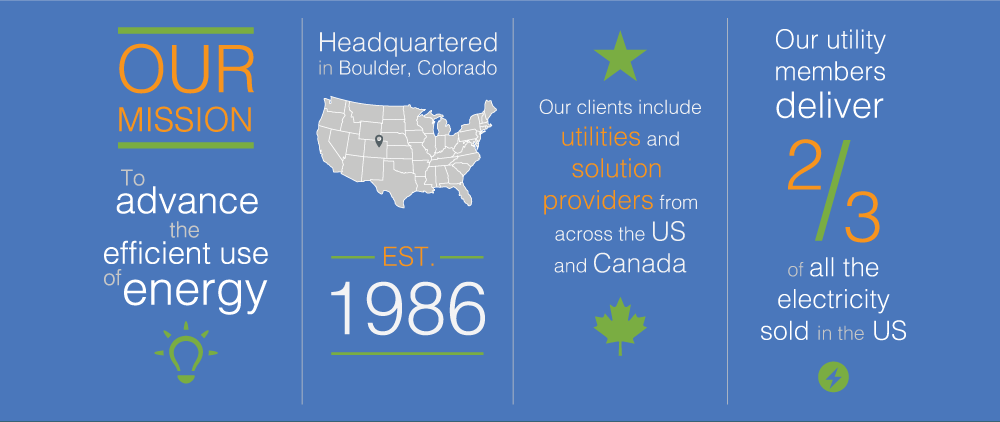 Brand Awareness & Promotion
For Solution Providers
Gain access to your market through E Source's broad utility network with online and in-person opportunities.
Take advantage of this one-of-a-kind opportunity to sponsor and exhibit at the E Source Forum, where more than 500 of your potential customers will gather to learn and network.
This premier directory of utility vendors and service providers will allow you to build your market and research your competition. Learn more and explore Energy Vendor IQ.
Show me more
Market Insights
For Solution Providers
Dig deep into DSM data using a powerful combination of tools and analysis, or find hundreds of current and archived RFPs, RFIs, and RFQs issued by utilities and regional energy-efficiency organizations.
With access to these two tools, you'll have a complete overview of more than 5,000 DSM programs in the US and Canada. You can compare portfolio- and program-level spending, savings, cost-effectiveness, participation, performance (planned versus actual), and more.
To help you find open requisitions to bid on, Energy RFP catalogs hundreds of RFPs, RFIs, and RFQs issued by utilities, public power associations, public utilities commissions, regional energy-efficiency organizations, and municipal governments.
Getting the data you need from a technical reference manual is a painstakingly slow, frustrating process. Now there's a better way. Instantly get the critical measure-level details you need with E Source Measure Insights.
This tool brings together energy-efficiency and demand-response program evaluations from across North America in an easily accessible database. Use it to get competitive intelligence to grow your business.
Show me more