Start your next career adventure with E Source
Our mission is to build a sustainable future in partnership with utilities. We achieve it every day by blending industry-leading research, predictive data science, and consulting solutions to help utilities make better decisions to support their customers, their bottom line, and our planet. In addition, we're committed to using energy and other resources wisely.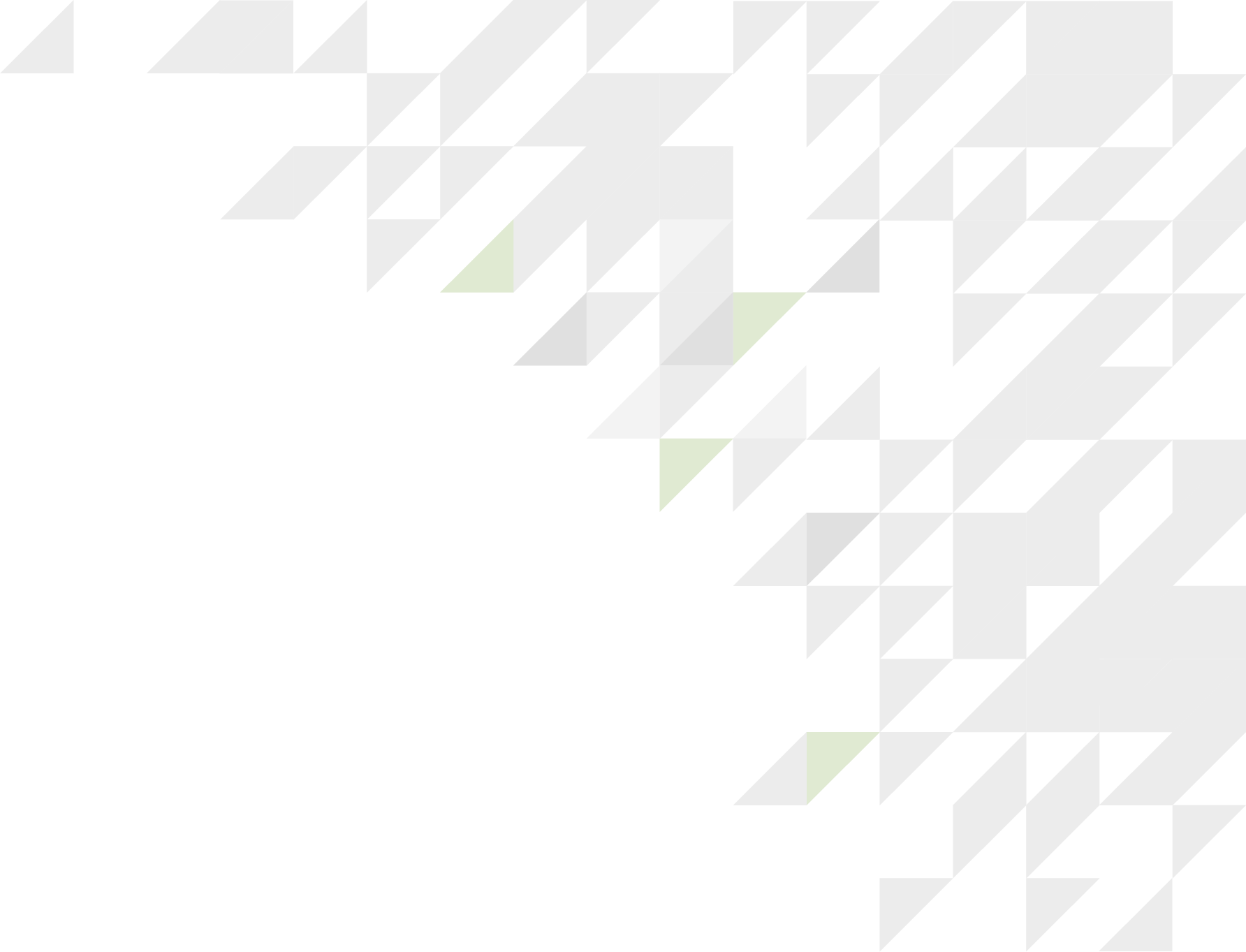 Life at E Source
We tackle complex challenges and work hard. We're risk-takers, fast learners, and experts in our field. Together, we're redefining an industry that's in desperate need of a shakeup. Our employees have strong work ethics, sharp intellects, and lots of energy.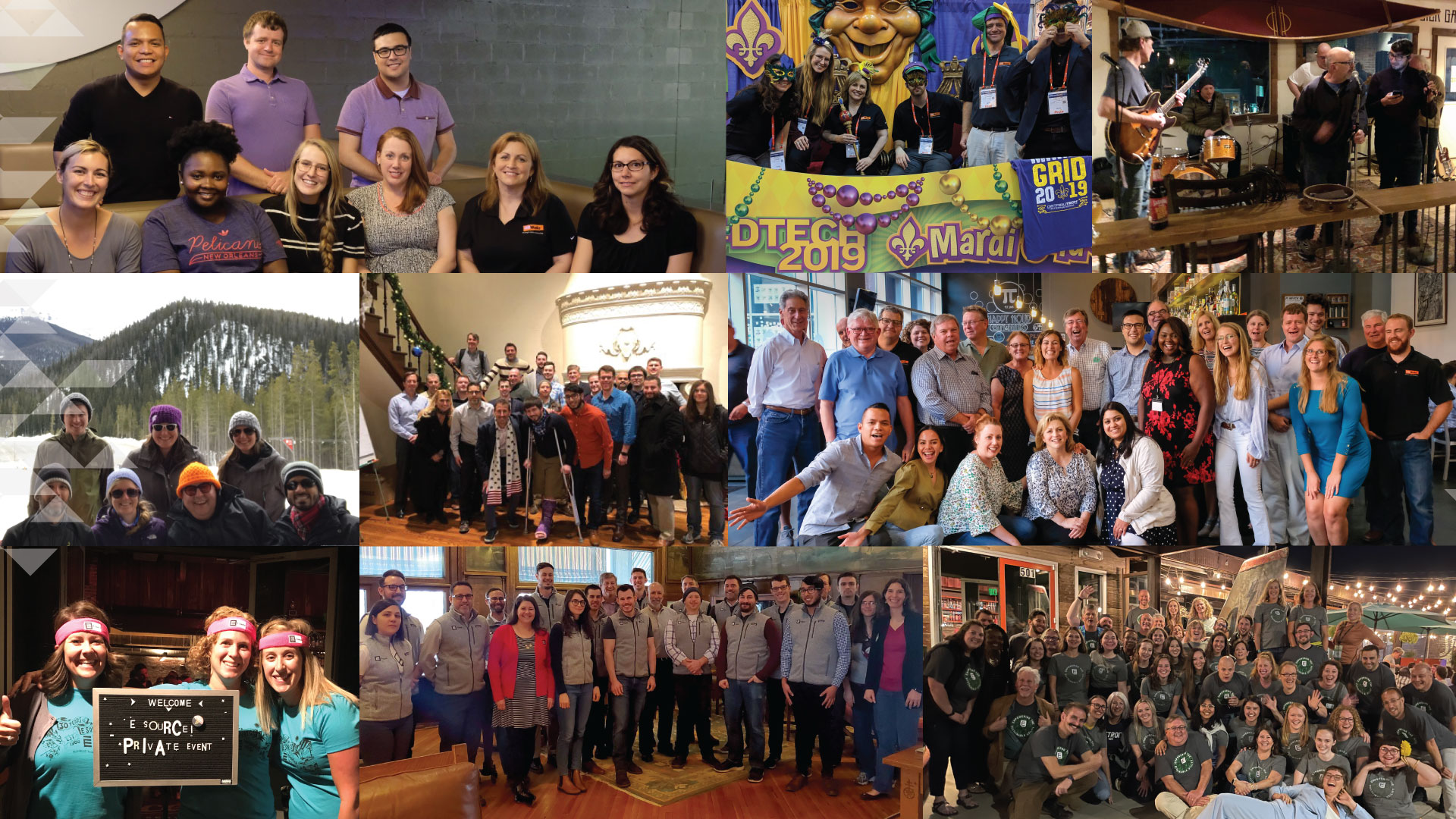 Who we are for each other
We believe work relationships should be supportive, productive, and collaborative. As a team of people working toward a common goal, we commit to being:
Communicative and respectfully candid
We share information proactively and clearly to ensure we all know what we need to know to do our best work. We plan our projects thoughtfully and consider the impacts across all teams. We share helpful, timely, candid feedback in a constructive way. We're authentic with our words and actions, saying what we mean and meaning what we say.
Passionate and accountable
We care deeply about our customers and E Source's success. We inspire and energize each other with our tenacity, optimism, and consistently strong performance. We do what we say we're going to do. When things change, we communicate with others as soon as we can to try to prevent it from becoming an issue.
Curious
We listen to each other so that we can understand different perspectives and learn from them. We examine our assumptions and are always learning—about our industry, our customers, and ourselves.
Supportive
We ask for help when we need it and then make time for each other so we can all be better individually, as a team, and as a company. When we can, we go out of our way to save the day for each other.
Benefits and perks
We want working at E Source to feel like working at the best company in the world. Because of this, we've created the E Source employee experience commitment—the benefits you can expect from joining our team.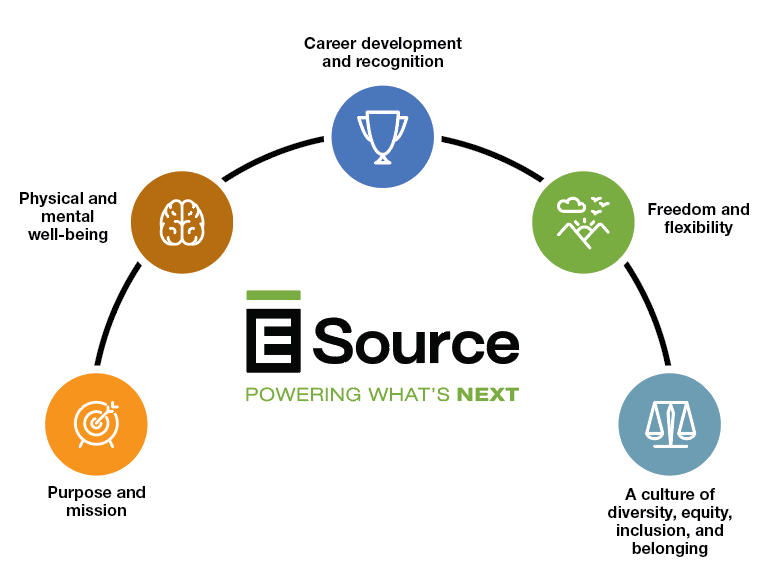 Purpose and mission
A mission moment at every companywide meeting
A Sustainability Task Force that guides activities for personal, corporate, and external sustainability
An annual carbon emissions audit
Payment of our carbon debt using high-quality carbon removal credits
Continual evaluation our business practices to lower our emissions
Physical and mental well-being
Comprehensive and affordable benefits, including a no-cost healthcare plan option
A Motion program, which allows you (and your partner) to earn up to $1,095 per year by meeting fitness goals
A Headspace membership for meditation
Quarterly facilitated wellness sessions
Development and recognition
Annual career-planning sessions
A professional development budget to help employees grow
A virtual community praise wall for celebrating each other
Freedom and flexibility
A work-from-anywhere policy
All the gear to help you succeed if you choose to work from home instead of one of our physical offices
Unlimited paid time off
12 weeks of paid maternity leave for new moms and 4 weeks of paid partner support leave
A culture of diversity, equity, inclusion, and belonging (DEIB)
A culture assessment every 18 months, guided by a culture consultant
Monthly DEIB training
A commitment to hiring for diversity; since 2020, we've grown from only 2% of our employees identifying as Black, Indigenous, or people of color to 20% who identify that way
A Taking Flight DISC workshop to learn your ideal working and communication style as well as that of your colleagues
Job openings
To comply with the Transparency-In-Coverage Rule, UnitedHealthcare creates and publishes Machine-Readable Files on behalf of E Source Companies LLC. To access the Machine-Readable Files, visit transparency-in-coverage.uhc.com.