How E Source helps utilities
At E Source, we provide focused research and consulting for utilities and their customers. Using market research data, expert analysis, and industry experience, we help utilities put their customers first, meet their business objectives, and solve their corporate challenges. We also keep tabs on what's working in other industries and translate that to the unique utility ecosystem.
Simply put, we help utilities solve problems, make business decisions that serve their customers well, and give them the competitive advantage and intelligence they need to succeed. We work with thousands of utility employees and senior leaders across the US and Canada, arming them with the knowledge and guidance they need to adapt to ever-changing business and market conditions.
Our topical expertise
Our mission is to advance the efficient use of energy. We do this by guiding utilities to flip their thinking, helping them design solutions that solve customers' specific energy problems. We can help in these topic areas:
History
Over 30 years of experience and utility partnership
Then
In 1986, Rocky Mountain Institute (RMI) colleagues Amory Lovins and Michael Shepard started E Source with the goal of helping people save electricity. Their novel approach defined the art of electric end-use efficiency—better known as energy efficiency. Working with utilities to create and implement energy-efficiency programs, Amory and Michael quickly realized that they had to understand the customer side of these programs. That naturally meant an expansion of E Source's work to include market research, customer experience, marketing, and communications.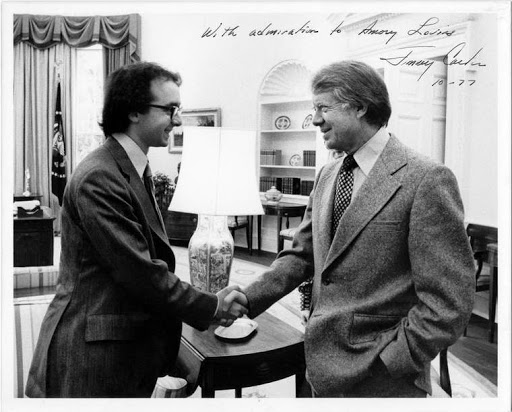 ---
Now
More than 30 years later, we're still helping electric and gas utilities solve their energy-efficiency problems, but we're taking a different approach. Today's energy world requires utilities to not just provide reliable energy but also understand customer needs for comfort, productivity, self-reliance, environmental benefits, and security.
We partner with every major utility in the US and Canada, so we always know what's happening in the industry. From our relationships, we gather insights and utility performance data to create best practices that our customers can use today and tomorrow.
From DSM to CSM
Our goal is to help utilities deliver the right energy solutions to the right customers in the right ways. We call this Customer-Side Management™, or CSM™.
The essence of CSM is this: Utilities must place customers at the center of their business strategies, planning initiatives, and implementation efforts if they hope to remain relevant to future energy consumers. CSM personalizes the utility-customer relationship and helps utilities solve customers' energy problems through reliability, energy efficiency, bill management, solar, automation, and whatever else the future may hold.
Want to learn more about CSM? Download DSM to CSM: Turning the Customer of the Future into a Future Customer (PDF).
A customer-focused approach