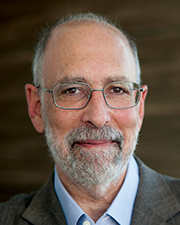 Wayne Greenberg
Chief Executive Officer
Wayne Greenberg is responsible for developing and implementing high-level strategies, making corporate decisions, managing the overall operations and resources of the company, and acting as the main point of communication between the board of directors and corporate operations. He has been on the board since 2007.
In the 1990s, Wayne piloted E Source to a position on the Inc. 500 list of fastest growing companies prior to the sale of the company in 1999. Since that time, he has been CEO of several companies, all in the energy information sector. Those companies include Architectural Energy Corp., a green buildings firm (now part of Carrier Corp.); WellDog, a venture-backed data company servicing natural gas extraction; and several portfolio companies under Enertech Capital Partners, a pioneer in energy investing, for which he has been an adviser since 1998.
Wayne currently chairs a drone-enabled agricultural data start-up, Agribotix, and is the chairman of the mediation and dispute-resolution nonprofit CDR Associates. He was one of the founding board members of the Colorado Cleantech Industry Association and on the association's behalf, in partnership with the National Renewable Energy Laboratory, was the founding director of the Cleantech Fellows Institute.
Prior to focusing on energy, Wayne served as president of Shepard's, the legal publishing arm of McGraw-Hill, and held various senior management positions at LexisNexis, the world's largest provider of online professional information. He has a BA in public communications from Boston University and a JD and MBA from Tulane University, where he also served as associate dean at the law school for 10 years.
Chris Doyle
Chief Operating Officer
Chris oversees Operations at E Source, a group of disparate departments including Business Technology, Software Development, Portfolio Management, Human Resources, and Facilities. His focus is to blend all of Operations with the mission of E Source and utilize the talented people he works with to push past the expected.
Chris brings more than 30 years of leadership, software development, business technology, and project management experience to the team. He has written software for Bell Labs, Medtronic, and Honeywell Commercial Aviation, among others, and has managed technology teams in numerous sectors. Chris studied theater at Eckerd College in St. Petersburg, Florida.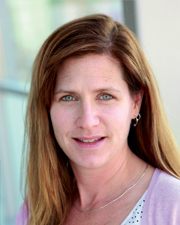 Judy Lindenmeyer
Chief Financial Officer
Judy Lindenmeyer oversees financial operations for the business. She joined E Source as a bookkeeper while she was pursuing an MS in accounting at Colorado University in Denver. After completing her degree, she was promoted to controller and then to director of finance for the company. Before joining E Source, Judy worked for Pharmaca Integrative Pharmacy and as accounting manager there, helped to grow the organization from 1 to 12 multistate locations. She began her career as a bookkeeper for Wild Oats Markets. In addition to her MS, Judy has a BA in biology from Hartwick College and is a licensed CPA with a Chartered Global Management Accountant designation.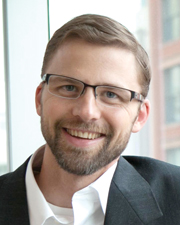 Matthew Burks
Vice President, Corporate Strategy & Products, E Source
Matthew Burks oversees new product development, strategic partnerships, and corporate strategy for E Source. His years advising North America's largest utilities support a robust understanding of the connections between energy, technology, society, and policy. Matthew is an industry thought leader in the rapidly evolving electric and gas utility sectors, with a vision for innovating energy-related products and services and an extensive knowledge of customer experience. He focuses a behavioral lens on energy consumers and takes a holistic view of utility markets, disruptive technologies, and new business models. A nationally recognized speaker on energy technology, product innovation, policy and society, and customer experience strategy, Matthew has spoken at conferences for Edison Electric Institute, American Gas Association, American Public Power Association, and National Rural Electric Cooperative Association, among others. He has also authored articles on Energy Central, American Gas magazine, and FierceEnergy, and his work has been cited in The Wall Street Journal, Intelligent Utility magazine, and other respected publications. Closely tied to the cleantech community, Matthew serves as a department chair for the Energy Fellows Institute, a regional chair for the Cleantech Open, and an advisor to early-stage energy-related start-ups. He holds an MA in environmental management from Duke University and a BA from Cornell University.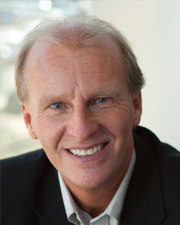 Mike Hildebrand
Vice President, Sales
Mike leads the North American E Source Sales team, which offers a variety of leading-edge solutions in the form of memberships, tools, best-practice information, and consulting to the energy industry. Customers include electric and gas utilities, water utilities, energy solution providers, third-party implementers, and Fortune 500 companies. Mike has broad and tenured experience in the energy industry, having been responsible for sales, corporate strategic planning, key account and small and midsize business customer strategy, and new-product development efforts at both regulated and non-regulated utilities. Before joining E Source, he worked with Integrys Energy Group, which comprises six midwestern utility companies, including WPS in Green Bay and Peoples Gas in Chicago. At Integrys, he was responsible for creating and managing the customer experience and strategy for business customers of all sizes. He helped create business call centers, restructure account management organizations, develop products and services, and create and implement a robust business segmentation model; was active with state and local business associations; and helped shape energy-efficiency programs. Mike holds a BA in business administration and a BS in computer science from the University of Wisconsin at Oshkosh, and is a certified new product development professional.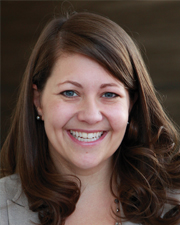 Kym Wootton
Vice President, Marketing
Kym Wootton and her team are responsible for E Source's marketing, event management, corporate communications, member engagement, and brand management. She has extensive experience in content marketing, lead generation, customer experience, social media strategies, and corporate branding. Before joining E Source, Kym was the director of marketing for an online publishing company. She also has several years of experience in strategic partnership, audio and video production, event planning, and project management. Kym has a BA in psychology from the University of Northern Colorado.