Social media is a hot topic for businesses. It's a fast-paced environment that's quickly becoming more accessible to a wider range of customers. Utilities are starting to carve out a space for themselves using these channels. Earlier this year, we conducted a survey of 57 utility companies, asking them about their social media goals, policies, staffing, budgets, and metrics, as well as which channels they're using for which audiences. Our report, Social Media Survey 2014, has all the results and is available to E Source members. We also asked utility respondents which of their fellow energy providers they perceived to be doing an extraordinary job with social media. I want to congratulate the top 10 utilities chosen by their peers!
Pacific Gas and Electric Co. (PG&E)
Southern Company/Alabama Power
Dominion
Florida Power & Light
Southern California Edison (SCE)
Duke Energy
Consolidated Edison
American Electric Power (AEP)
Baltimore Gas and Electric (BGE)
BC Hydro
These utilities were chosen for a variety of reasons, but most commonly they all have engaging content and good customer communication or customer service. Here are some of the comments that their peers had to share:
"Content is unique and engaging and they are top notch in customer service."
"Aggressive, innovative, fun campaigns."
"All of these utilities are doing a good job of balanced communication—customer service posts, community involvement, outage communication, and responses to questions/complaints."
"All utilities mentioned use a variety of platforms and incorporate multimedia content in their publishing. The companies also strive to think outside the box in terms of the type of content being developed and shared, and have clear customer service processes in place."
To find out why each of these utilities was chosen, check out their social media links below.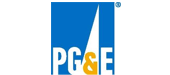 "Great use of images during major events and a solid foundation on most social media networks with relevant content."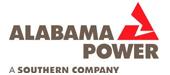 Alabama Power does about the best job of anybody on outage communications on Twitter, down to the street level."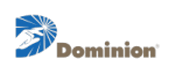 "Dominion has a good series going with a Day in the Life of a Line Tech."

"FPL does a great job using graphics to enhance their SM [social media] pages. They also have unique campaigns for summer and the storm season—very creative."

SCE is a leader in photos. They have really tapped into the Instagram world and are leading the charge there with the lineman 'hero' graphic which is serving them well."

"Duke has a very interesting blog and does very well with outage reporting."

"ConEd is doing some interesting things with Instagram and YouTube."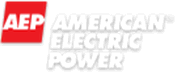 "Good dialog with customers, consistent experience across channels."

"BGE is leading the way in blogging for customers. Nice work in showcasing different programs."

"BC Hydro has an interactive outage map that goes along with outage tweets"
Check out the full results now!