Top Utilities Using Social Media
By Matthew Burks - Senior Product Manager for E Source Customer Experience Services
Published: July 10, 2012
|
Blog Post
I want to congratulate the top 10 utilities using social media! These utilities were selected by their peers in the 2012 E Source Utility Social Media Survey as being leaders in social media. To get a better sense of why they deserve this recognition, check out their social media links below and read some comments from the survey.
Avista Utilities
SRP
Alabama Power
American Electric Power (tie)
Duke Energy (tie)
Dominion
Pepco
BC Hydro
Pacific Gas and Electric Co.
Baltimore Gas and Electric Co.

Survey respondents said this about Avista Utilities' social media efforts:
"Man-on-the-street interviews"
"Great blog, especially with rate communication"
"Customer interactions, media integration, Avista Blog"
"Tackling rate cases and customer questions in a concerned, helpful, and positive style. No fear!"
"Best blog I've seen"
"Leading the way with the blog to make the rate case"
"Active and fresh blog content; adding personality to the conversation"
"Dan seems to have a good overall plan"

Survey respondents said this about SRP's social media efforts:
"Great outage communication"
"Great tone and style; they've figured out how to get fans to interact with their accounts"
"YouTube video popularity and successful Facebook contests"
"Timely, transparent"
"They are responsive and interactive and integrated among channels"
"They try new things and they're not afraid to push the envelope"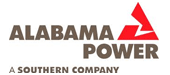 Survey respondents said this about Alabama Power's social media efforts:
"Twitter response following tornadoes"
"Their social media response during a crisis: Show, don't tell with photos, graphics, charts, etc."
"Great Twitter efforts"
"Simply put: Ike. That man is everywhere"
"Isaac's use of social media for outage reporting was excellent"
"Crisis management and disaster response; social media knowledge and foresight"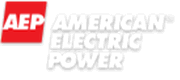 Survey respondents said this about American Electric Power's social media efforts:
"A well-developed presence"
"They manage best practices across an enterprise"
"Dealing with crisis"
"Managing a large presence across multiple channels with varying demands; internal education and training of multiple social media managers and administrators"
"Regular, relevant"

Survey respondents said this about Duke Energy's social media efforts:
"Their storm page on Twitter was the original model for those who would later have storm pages"
"Openness and transparency; engaging content on Facebook"
"Tone and style, plus discussing energy policy on sheddingalight.com"
"Clever engagement"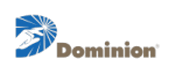 Survey respondents said this about Dominion's social media efforts:
"Engaging content"
"Great crisis communications, response, etc. before, during, and after Hurricane Irene"
"They have a very well-thought-out plan/strategy (i.e. editorial calendar, key messages, objectives, etc.)"
"Impressive planning"
"Great videos"
"Outstanding crisis response"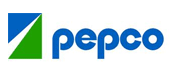 Survey respondents said this about Pepco's social media efforts:
"Customer service"
"Doing great work to improve their brand"
"Good customer service, responsiveness"
"Customer service and responsiveness on Twitter"

Survey respondents said this about BC Hydro's social media efforts:
"For continuous engagement with fans/followers and trying new things with contests and apps"
"Engaging content; huge following"
"Excellent outage management program"
"Smart and savvy, great promotions"
"Leveraging contests, giveaways, and mobile touchpoints with customers"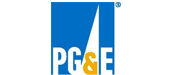 Survey respondents said this about Pacific Gas and Electric's social media efforts:
"Regular, relevant, good at crisis communication"
"Excellent integration of Opower and smart meter information"
"Good customer service"
Survey respondents said this about Baltimore Gas and Electric's social media efforts:
"Excellent use of social for customer service; open, transparent blog"
"Thoughtful approach, clear guidelines"
"Very active and responsive"
We also had some amazing runner-ups. Here are some comments about those utilities:
Xcel Energy is "incorporating social media into customer service's everyday tools"
Commonwealth Edison showed "great composure during a horrendous outage with angry Facebook followers" and it has "a team and a clear process"
San Diego Gas & Electric was recognized "for its amazing crisis messaging to get the entire customer base reenergized"
Memphis Light, Gas & Water Division is notable for its "storm communication"
National Grid "did a great job using social media for its hurricane response"
Florida Power & Light offers "interesting videos" and has a "well-developed presence"
Seattle City Light garnered recognition for its "robust program"
Austin Energy was recognized for its use of "Twitter and a photo blog"
Colorado Springs Utilities has a "great personal tone of voice"
DTE Energy was recognized for its "regular and relevant" use of social media
Silicon Valley Power's "Facebook page is great"
We Energies' "Twitter page was a good use as part of overall media approach during the collapse of the embankment"
Nebraska Public Power provides "integrated digital, social, and web interactions"
PNM uses social media to create "fantastic, attention-getting, innovative promotions"
Topics:
Leave a Comment